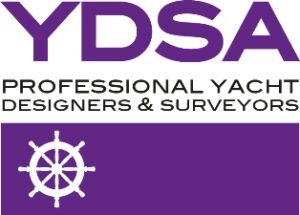 Admiral Yacht Insurance works closely with their supporting Boat Surveyors all around the world, and often relies on the services of experienced members of the YDSA to provide Yacht Insurance Claims advice and incident support to our insured Yacht Insurance customers.
The YDSA Conference, held every year in London, provides a good opportunity to meet up with Boat Surveyors and other Boat Insurance Companies and to review topics in the presentation programme. This year the YSDA Conference was again held afloat on the 8th March 2018 and this time on the retired Clyde Ferry, the R.S. Hispaniola as pictured below, on the busy River Thames moored at the Embankment.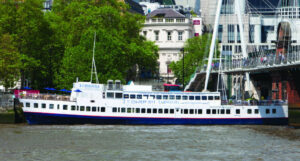 Bob Samuels, the Admiral Yacht Insurance Claims Manager, attended this year, and enjoyed the day's programme and meeting with his regular contacts.
Of particular interest was the presentation on NDT techniques used to detect damage and defects on carbon composite masts and structures mainly on Racing Yachts and Superyachts, and the developments in fast planing craft suspension seats which are designed to reduce personal injury from the high shock loads experienced at sea.
The seats, which have been developed for military and professional use, are now becoming affordable for pleasure use. It is clear that we are entering an era of faster pleasure craft when we will see more applications of foils and wing sails to Monohull Yachts and Foiling RIBS. Marine leisure activities are set to get faster for many types of boats and methods of protecting crews are developing to meet the new risks.
With many more afloat moving around at speed in the future, the need to keep a good look out will be even more important. Admiral Yacht Insurance are long term members of the Yacht Designers and Surveyors Association. If you are interested more YDSA news on our site please see the following news article – Boat Fire Extinguisher Tips From The YDSA.
If you are looking for a Boat Insurance Quote please visit our Get a Quote page to complete our online boat insurance quote form and our specialist team will get back to you with your bespoke Boat Insurance Cover and quotation. Alternatively, you can Contact Our Team who will be happy to help answer any specific questions that you may have including Requesting A Call Back!