We're dedicated to providing top-quality sailing and motor boat insurance to UK boat owners. So whether you're zooming around UK waters on a sports cruiser, or venturing across oceans on your sailing yacht, you can know you're in safe hands.
As yacht insurance specialists, we're constantly developing our insurance policy to meet your changing needs, adapting your policy perfectly to you. Call or email us today, or complete our simple online enquiry form by clicking the button below.
Continue cruising with confidence with our specialist sailing yacht cover.
Motor cruisers & motor boats
We provide personalised cover for a range of motor yachts, from water ski day boats to large prestige yachts.
World Cruising Club yacht
Looking to head to one of the six rallies across the world? We've got you covered.
These handcrafted Cornish yachts are marked by the personal touch. Pair yours with a tailored policy.
We're proud of our long-standing association with Cornish Crabbers, even offering extra benefits to owners.
Get peace of mind for your marine enterprise – whether it's a single fishing boat or a fleet of workboats.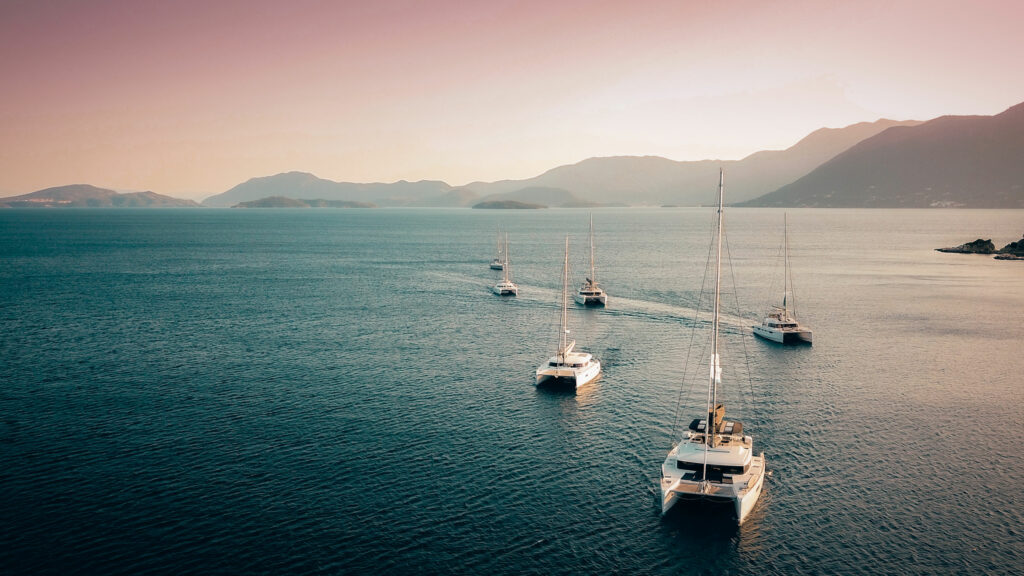 Get insured by Admiral Marine for:
Boat insurance cover that can be tailored to your needs

An in-house boat insurance claims service with a global network of surveyors and repair specialists

Good customer service from your dedicated underwriter
"Handled with ease"
"An unusual set of circumstances due to distance and awaiting a survey report were dealt with without any problems at all. A smooth change of vessel handled with professional ease and helpfulness. I have used Admiral Insurance for a good while, including several long distance voyages including a circumnavigation which all were handled with ease."

Mr Emery - Customer
"Great service, good value marine insurance"
"Cristelle helped me to insure our new (to us) 44 year old boat, a SHE 36'. An old boat always has a few wrinkles and Cristelle made the process easy and straightforward. This is the second boat we have insured with Admiral Marine and I wouldn't go anywhere else. You get good value for money and an excellent, personal service. What more could you want from marine insurance?"

Mrs Ginny Kidd - Customer
"Returning to Admiral"
"We returned to Admiral after a short hiatus. As per our previous experience, the service was efficient, effective and met all our requirements. We would be hard pressed to choice another insurer over Admiral. Many thanks once again."

Elaine Cadman - Customer
"Dave Andrews is always professional"
"Dave Andrews is always professional, helpful and responsive. Been doing business with Admiral for many years and for several of my boats"

Danny Constantinis - Customer
"Admiral Marine made it easy"
"Admiral Marine made it easy for me to insure my boat. All correspondence was via email so no waiting in long phone queues, and all communication was very prompt. Would cetrtainly recommend Admiral Marine."

M Smith - Customer
"Appreciated the follow-up"
"I had a competitive quote the previous year but for various reasons decided to stay with my existing broker. Admiral re-contacted me this year (at my request) with another competitive quote and I decided to swap. Appreciated the follow-up and attention to detail."

Nigel Stephenson - Customer
Frequently Asked Questions
Our standard policy allows you to take part in any race or regatta, but does not cover for the rig unless it is damaged by collision, stranding, sinking or fire. The hull is covered, but with a double excess during racing.
Your claim will be assessed on the basis of the 'agreed value' – the insured value stated on your policy schedule at that given time and in accordance with the terms of your policy.
Contact us as soon as possible to inform us of any changes. We're happy to accommodate changes at any time during the year, whether that be changing contact details or an aspect of your policy.
We don't offer no claims bonus on any policy where the insured value exceeds £200,000 and/or where the boat is spending the majority of the policy period outside the boundary of UK and European waters.
Because we're committed to offering the best personal service and tailored terms, we don't believe in automatic renewals. Instead, we'll offer you a renewal quote about a month before your policy is due to expire, and ask you whether there have been any changes to your requirements.