As corporate sponsor and long term supporter of the World Cruising Club, organisers of the annual Atlantic Rally For Cruisers (ARC), Admiral Yacht Insurance were pleased to be able to participate once again in the World Cruising Club Ocean Cruising Seminar in Guildford this year.
The annual seminar at Guildford provides the perfect opportunity for potential participants of both the ARC and World ARC to put a 'toe in the water'. Taking place over a weekend, the all-inclusive programme of seminars, speakers, hotel accommodation, meals and social time is a great way to find out more about embarking on one, or both, of these great ARC cruising adventures.
Robert Holbrook, the Admiral Yacht Insurance MD, and Cristelle Paulley, the Admiral Yacht Insurance Deputy Underwriter, enjoyed being able to meet and discuss Yacht Insurance with the fifty or so cruising sailors attending the seminar. As a major provider of Bluewater Yacht Insurance cover for over 30 years, and a regular visitor to many of the key locations where cruising sailors congregate around the world, Admiral Yacht Insurance have amassed considerable knowledge and experience of insuring ocean crossings.
The ARC RALLYeXtra Yacht Insurance Policy and World ARC RALLYeXtra Yacht Insurance Policy have been specifically developed to meet the needs of ARC Rally Cruisers and both combine the standard cover provided by Admiral's comprehensive Yacht Insurance Policy with benefits not available from other Yacht Insurance Companies.
Admiral Yacht Insurance Held A Raffle For Five Smoke Alarms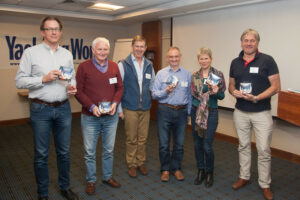 Admiral Yacht Insurance is always keen to promote safety awareness and held a raffle for five smoke alarms. The early detection of a Yacht Fire using such devices is crucial to the safety of all those on board, mitigating a very real risk to both life and the yacht itself. If you're interested in more Yacht Fire safety tips and information please see the following pages on our website:
How To Cope With Galley or Engine Fire On Board
Boat Fire Extinguisher Tips From The YDSA
World Cruising Club Bluewater Weekend 16th – 17th June 2018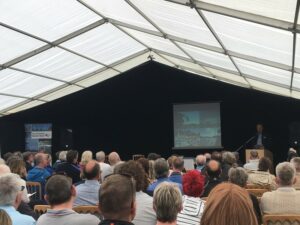 For those of who are yet to live the bluewater dream, put the weekend of 16-17th June 2018 in your diary for the Bluewater Weekend at Berthon Marina, Lymington. This popular weekend hosted by the World Cruising Club and yacht broker Berthon International is now in its fifth year and provides a great chance to view a wide range of offshore Bluewater Yachts and to meet experts in refits, sails, communications and boat equipment, all whist mixing and chatting with experienced offshore cruisers in a friendly and relaxed atmosphere. For more information on what happened last year please see Admiral Yacht Insurance Supports World Cruising Club Bluewater Weekend.