Hayes Parsons Insurance Brokers based in Bristol have recently completed the exciting acquisition of Admiral Marine Ltd the company behind the Admiral Yacht Insurance brand.
The Founder and Yacht Insurance Underwriter Robert Holbrook setup Admiral Marine Ltd back in 1991 after recognising the requirement for flexible Yacht Insurance that met the needs of both Sailing Yacht and Motor Yacht Owners in the UK, Caribbean, Europe and Globally.
Robert Holbrook carefully chose Hayes Parsons Insurance Brokers to take forward Admiral Yacht Insurance as they both closely share the same values towards specialist insurance and high standards of personal service towards its clients.
Hayes Parson Insurance Brokers have access to a wide range of specialist insurance companies with many Marine Insurance providers offering complimentary cover in the following sectors including: Commercial Vessel Insurance, Marine Trade Insurance, Boatyard Insurance and Marina Insurance.
The new partnership between the two companies will enhance the overall Marine Insurance offering to both the existing Admiral Yacht Insurance customers and the Hayes Parsons customers to work together to provide an inclusive service to clients who are looking for combined coverage.
It will be business as usual at Admiral Yacht Insurance in Salisbury and Robert Holbrook will be remaining at the company as an integral part of the business moving forward and continuing to lead the existing team.
Comments From Robert Holbrook – Founder of Admiral Marine Ltd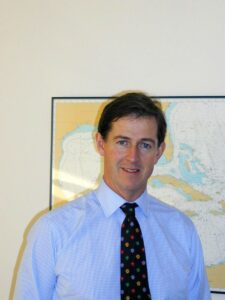 "I have been considering options for Admiral Yacht Insurance for some time an
d my priority was to find a partner who shared the same values and to ensure that our clients would be in safe hands. Having worked with Hayes Parsons and Managing Director James Woollam over the last few months I am excited for the future of the combined businesses".
Comments From James Woollam – Managing Director of Hayes Parsons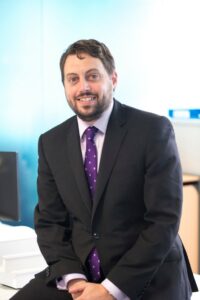 "Following five years of sustained growth and our recent achievement of Chartered status, making an acquisition feels like the natural next step on our journey. We have been very fortunate in finding Robert Holbrook and his team at Admiral Yacht Insurance as the two companies complement each other fantastically well".
In The Press…
Business Leader – Bristol Insurance Broker Makes First Acquisition
Insurance Age – Hayes Parsons Buys Yacht Underwriting Agency Admiral Marine
YouTalk Insurance – Hayes Parsons Acquires Specialist Yacht Underwriting Agency
Bristol 247 – If I knew Then James Woollam