It's no secret that tablets and smartphones have transformed the way that sailors navigate. Before marine navigation apps were widely available, most sailors relied on a chartplotter or their MFD, or before that, compasses and paper maps. But today, the use of this technology is largely eclipsed by the more convenient modern alternatives.
There's a huge range of marine navigation apps to choose from, including several options that are completely free, premium paid apps, and those free to download but with optional in-app purchases. If you are wondering "What is the best boat navigation app?", don't worry. We round up the best boat navigation apps in more detail below, including what could be the best free boat navigation app. 
Best marine navigation apps to download
Navionics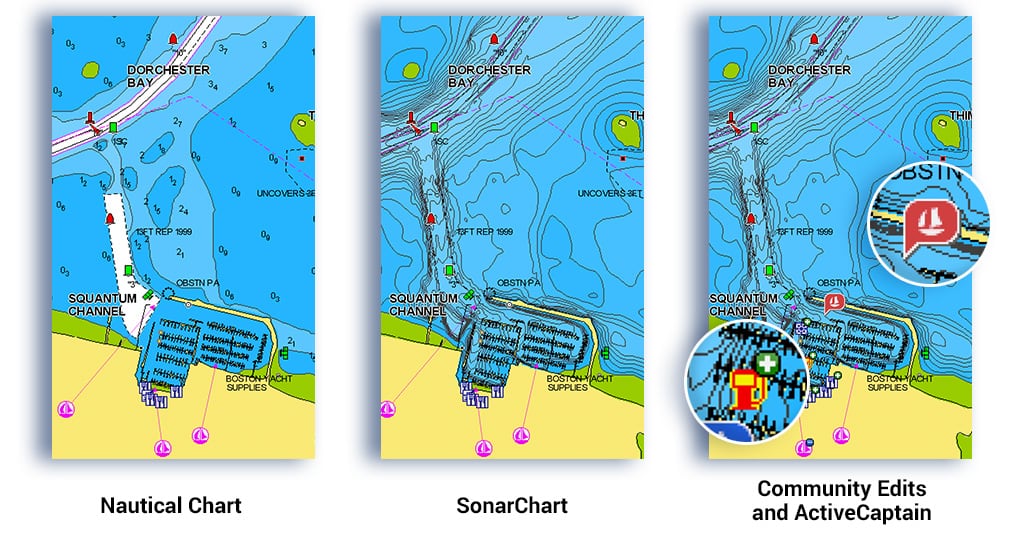 Available for iOS and Android
Navionics Boating Marine & Lakes is undoubtedly one of the best navigation apps out there, but its wide selection of features makes it a great choice for fishing and water sports too.
The auto-zooming function is a frontrunner compared to other sailing apps on the market, and according to app store reviews the GPS is far more accurate than Google Maps. Plus, you can share your live location direct from the app, so your contacts can track your whereabouts. Navionics isn't free to download, but the tech you get is well worth the investment.
iSailor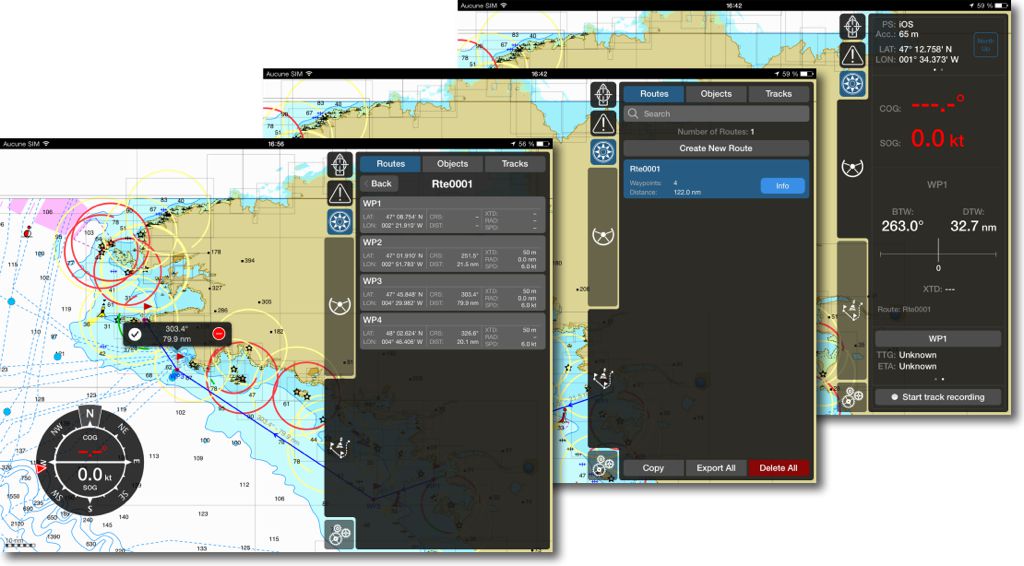 Available for iOS
This is one of the cheapest navigation software apps available, with the premium subscription starting from just $4. iSailor has all the standard features you'd expect – like AIS Live and data overlay – but also offers NMEA integration, and several other features which can be purchased separately, so you only need to pay for what you actually use.
C-MAP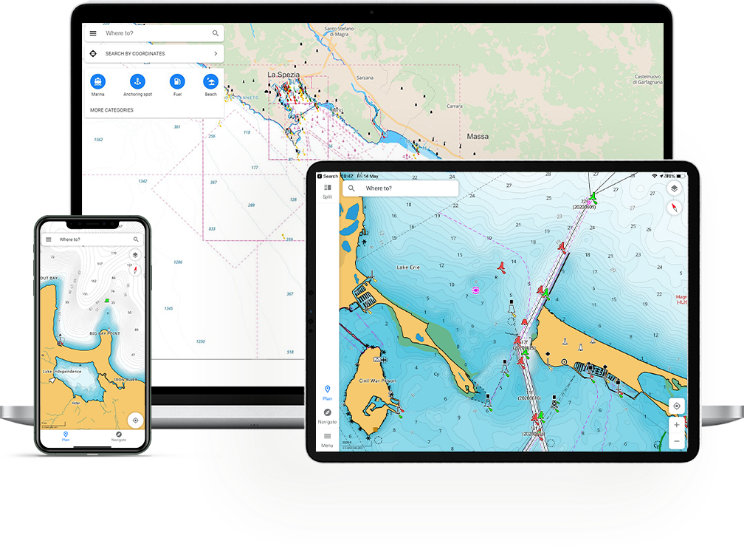 Available for iOS and Android
If you're looking for detailed charts, automatic routing and a super intuitive interface, C-MAP is a great choice. This app offers worldwide coverage and a high level of accuracy, with charts fed by regularly updated precision data from several different sources. The only downside is that C-MAP isn't currently able to connect directly to an AIS device, which is a dealbreaker for some sailors.  
Seapilot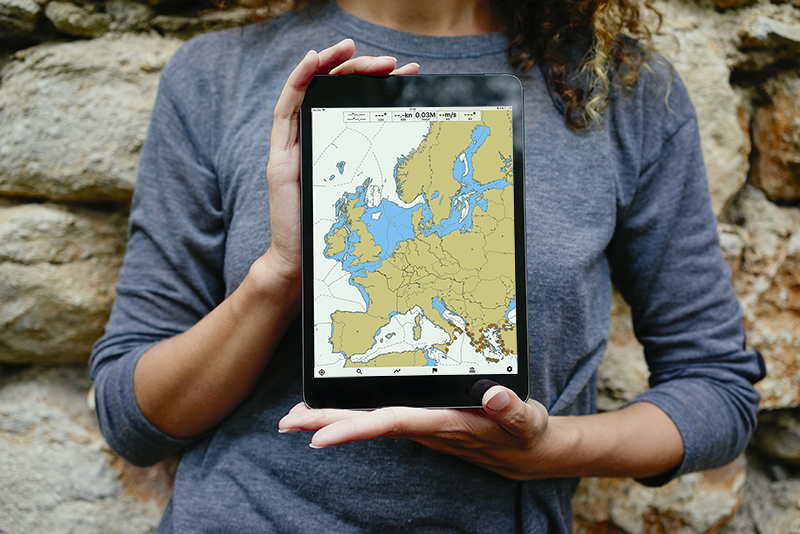 Available for iOS and Android
Seapilot is arguably the best free marine navigation app for the UK – it costs nothing to download, but you can upgrade with a subscription to get access to additional features. You can download charts for offline use, use the route tracker, and get real-time positioning data – plus Seapilot also functions as a sailing weather app with accurate forecast information.
iNavX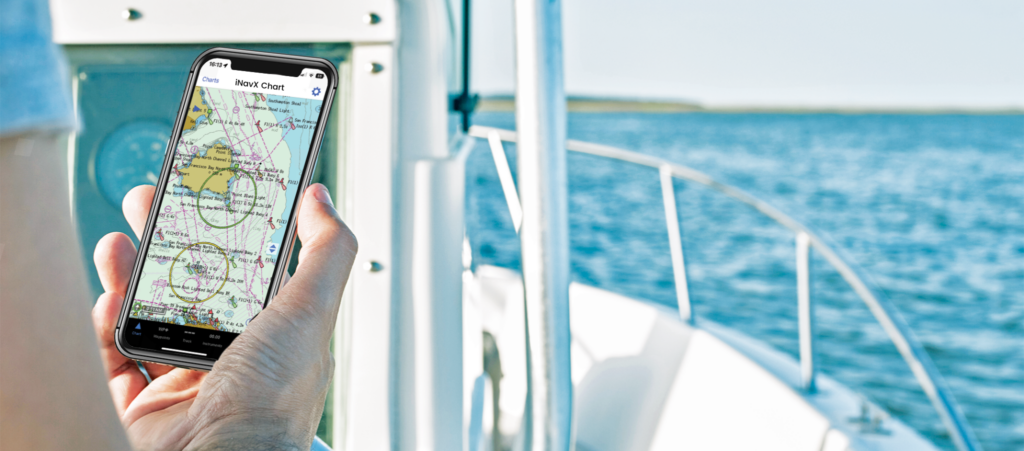 Available for iOS and Android
Lastly, iNavX had to make the list of best map apps for boating. As well as all the necessary functions, there are some advanced features too, like the opportunity to use charts from different providers – including several that aren't available on other similar apps. The display is also very customisable, so you can see the data you need fast. The only downside with iNavX is the complex user interface, which can be tricky to find your way around.
Staying on course when you're sailing
Using a marine navigation app is just one of the precautions you can take to help you stay on course when you're sailing. You can also look into downloading the TotalTide app if necessary, and make sure that you're properly covered for any accidents and damages that might occur. Thankfully, there's a wide range of policies available, including specific sailing yacht insurance, or yacht and boat insurance.
FAQs
What's the best marine navigation app for iPads?
For use on an iPad, the best marine navigation apps on the market are Navionics, i-Boating, C-MAP and TX iBoat. All these apps offer a user experience compatible with the bigger interface of an iPad.
How do marine navigation apps work?
Marine navigation apps use a combination of pre-downloaded charts and GPS to provide functions like real-time positioning data, route tracking and live location sharing, even when a mobile device is offline.
What's the best marine navigation app for Android?
There are plenty of different marine navigation apps available on Android devices, but according to reviews from sailors, the best options are C-MAP, Navionics and iNavX. You can explore other apps on the Google Play Store.
What's the best marine navigation app for iPhones?
There are several different high-quality marine navigation apps available for download on iPhones, but according to reviews, some of the top-rated are C-MAP, Navionics, Seapilot and iSailor.
Is there a marine navigation app for a Mac?
There's a range of marine navigation apps available for Macs, including i-Boating and several others. You can discover your options by searching in the Mac app store.
How do sailing apps get updates at sea?
Many smartphone sailing apps offer direct integration into AIS Live, so boats sailing inside the range of the MarineTraffic network can get updates via AIS receiving stations.