Varnishing your yacht is an essential part of its care and maintenance. The benefits are twofold: yacht varnish protects your boat from the elements, while also giving it a beautiful shiny finish. But with so many different yacht and marine varnishes to choose from, it can be difficult to know which one is best for your boat.
In this article, we'll run through some of the most popular types of yacht varnish on the market to help you choose the right option.
What is yacht varnish?
Yacht varnish is an extremely durable solvent-based coating that is designed to protect the wood that yachts are made of and stop it decaying over time. Most varnishes are made up of a penetrating oil, resin and solvent. Although most yacht varnish is applied with a brush, it is possible to buy yacht varnish spray.
Different types of yacht varnish finish
There are many different types of finish to choose from, so you'll need to know a little about them to decide which is the best yacht varnish for you.
Clear yacht varnish
A clear yacht varnish does what it says on the tin: it will create a transparent, glossy finish that does not alter the colour of the wood it is applied to.
Matt yacht varnish
Using a matt coloured yacht varnish will result in a dull, non-shiny finish that does not reflect light. This can be ideal for hiding flaws or imperfections in wood.
Yacht varnish satin
A satin varnish falls between clear and matt. This type of finish will create a pearl-like sheen, without being overly shiny or reflective.
Yacht varnish brands
There are various brands that produce yacht varnish. Here are a couple of the most popular:
Screwfix yacht varnish
Screwfix is a retailer in the UK that sells a variety of products, including hardware and building supplies. They may carry different brands and types of yacht varnish. Yacht varnish provides resistance to water, UV rays, and other environmental elements. Yacht varnishes often contain additives to enhance their durability and performance in marine conditions.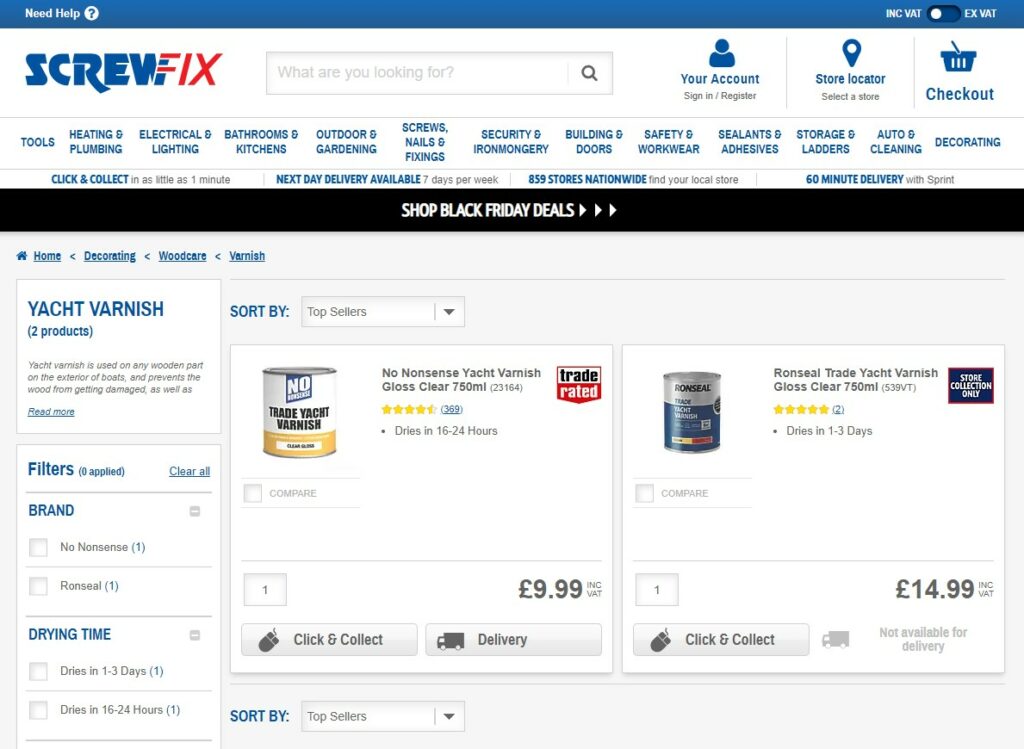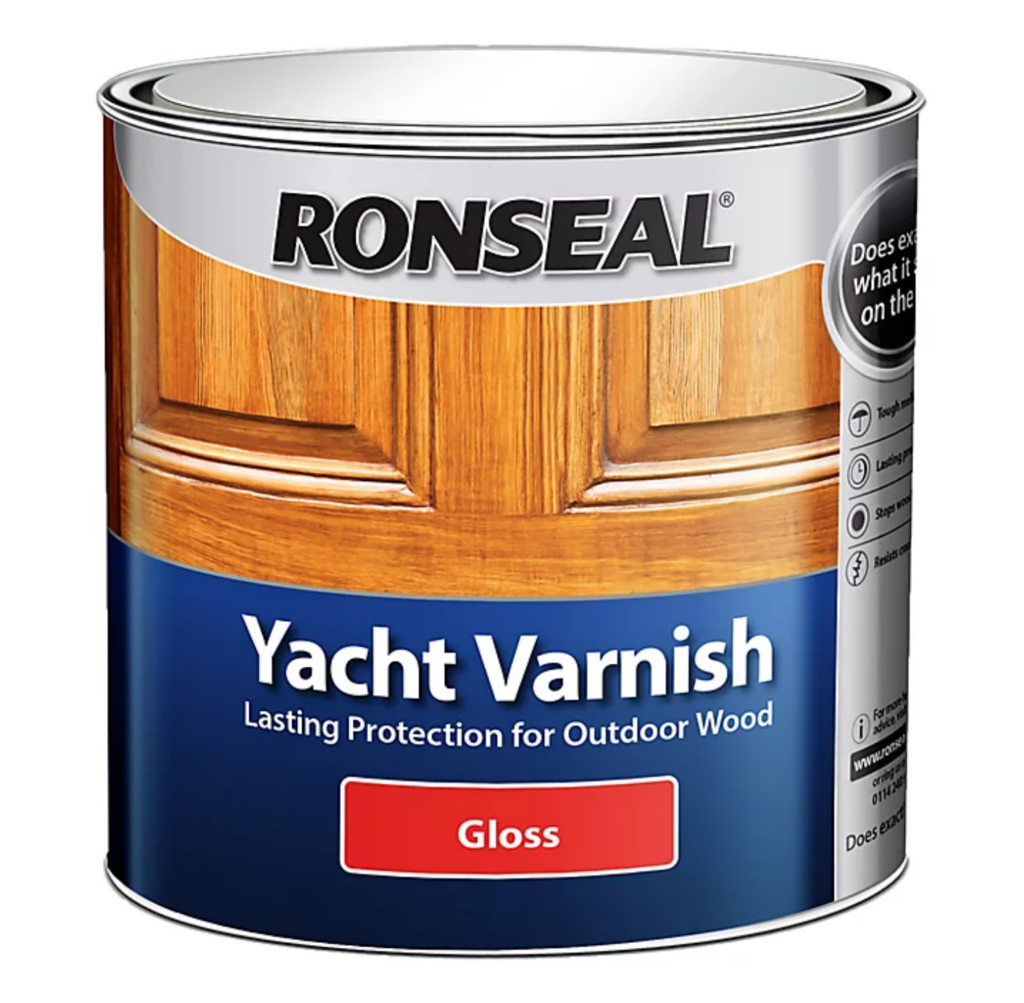 Ronseal yacht varnish
A durable, long-lasting marine varnish for wood that flexes with the movement of the wood and resists peeling and cracking. This varnish is slightly more pricey than the Screwfix varnish, but gets great reviews. You can buy the Ronseal brand of yacht varnish in B&Q and other retailers.
How to varnish your yacht
Varnishing a yacht is fairly straightforward, if a little time-consuming. First you'll need to carefully sand down the entire surface that you want to varnish to get it looking smooth. Then use a soft brush to wipe off any excess dust and debris, since you don't want it getting trapped in the varnish.

Finally, use a paintbrush to coat the yacht with varnish. Leave it to dry for the recommended amount of time on the tin, then apply additional coats as required. Always check the instructions of your varnish type, and if unsure consult with an expert before starting.
FAQs
How long does it take for yacht varnish to dry?
Yacht varnish generally takes 4 – 6 hours to dry, although you should check the instructions for the specific product you're using. You'll probably want to do two or three coats of varnish, leaving sufficient drying time in between coats.
Is yacht varnish good for decking?
This depends on the product you choose. Some yacht varnish is suitable for decking, while others are not because they do not have an anti-slip formula.
Is yacht varnish good for floors?
Yacht varnish should not be used as an indoor floor varnish. It is difficult to dry indoors, and contains chemicals that can be toxic if it is not used correctly.

Is yacht varnish safe for animals?
Yacht varnish is solvent-based and contains toxic chemicals, which means it should not be used for varnishing animal enclosures (for example, rabbit hutches or reptile enclosures).

What is yacht varnish used for?
Yacht varnish is used for sealing and protecting wood on boats and yachts. It is also commonly used for outdoor items such as wooden doors, window frames or pergolas.

What type of varnish is yacht varnish?
Yacht varnish is a solvent-based outdoor varnish that is extremely durable. It is usually made up of tung oil and polyurethane resin.

What is the best varnish to use on a boat?
The type of varnish that is best for your boat will depend on the type of wood your boat is made from and the finish you are looking for. Tung oil varnish is a safe bet for most boats, or you may prefer to use a one-part polyurethane varnish for added durability.

What is the difference between yacht varnish and outdoor varnish?

In general, yacht varnish dries quicker and is designed for marine conditions, so it's likely to be more durable than outdoor varnish. However, yacht varnish is unlikely to have an anti-slip formulation, making it unsuitable for decking around the home.
Looking for yacht and boat insurance? Buy your sailing yacht insurance online at Admiral, or contact our expert team for advice.