On the 24th November 2019 the annual ARC Rally will start from Las Palmas in Gran Canaria, with around 200 Sailing Yachts and enthusiastic sailors from 30 different countries, as part of the world's largest Sailing Rally Event crossing the Atlantic Ocean to the Caribbean and finishing in Saint Lucia.
As part of the 2019 ARC Rally, the World Cruising Club will be entering the ARC Youth Team and They've Just Announced The 12 Young Crew Members who be sailing on the ARC Youth Team Yacht skippered by Gary Rutherford, whom has taken part in the previous three ARC Sailing Rallies.
World Cruising Club – Meet The ARC Youth Team Sailors…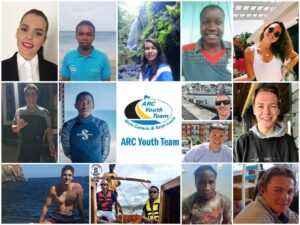 The ARC Youth Team will be arriving in Gran Canaria a week before the start of the ARC Rally to prepare sailing the 2,700nm crossing of the Atlantic Ocean, sailing aboard the Tall Ships Youth Trust 72 Foot Challenger Yacht, working as a team 24 hours a day.
Tall Ships Youth Trust 72 Foot Challenger Yacht…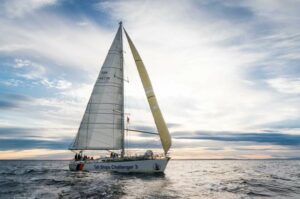 The Tall Ships Youth Trust is the UK's oldest sailing training charity and they've dedicated themselves to fulfilling the potential of young people through adventures at sea, and the charity has been taking part in the ARC Rally for over ten years, but has never entered such a young ARC Youth Team before.
If you would like to keep track of the ARC Rally, you can use the World Cruising Club ARC Rally Fleet Tracker or to specifically track the ARC Rally Youth Team on the 72 Foot Challenger Yacht, you can use the Tall Ships Youth Trust Fleet Tracker.
Get An ARC Rally Boat Insurance Quote From Admiral Marine..
Every year, Admiral Marine – Yacht & Boat Insurance, are involved in both the ARC Rally and World ARC Rally. As Corporate Members of the World Cruising Club, we provide specialist Sailing Yacht Rally Insurance which is specifically tailored to our clients' requirements.
If you would like to request an Online Boat Insurance Quote, please ahead over to our Boat Insurance Quote Form, to complete and friendly and experienced team will get back to you with your Boat Insurance Cost. Alternatively, please Contact Admiral Marine, if you have any questions.