So you've received an invitation to a summer party on a luxury yacht; or booked a holiday; or maybe you're thinking of buying a yacht yourself. Whether your time aboard is temporary or year-round, it's important to consider what to wear.
We may be experts in yacht insurance, but we know a thing or two about dressing to impress on a yacht, too. So whether you are wondering what to wear to a party on a yacht or what to wear on a yacht cruise, we have the answers below.
What clothes and shoes to wear for a yacht in summer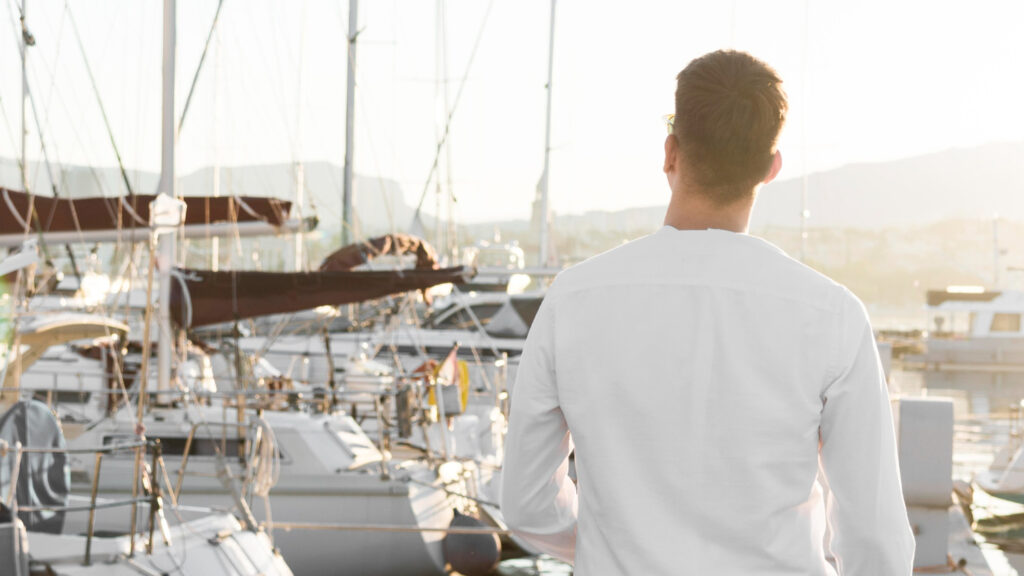 Unless you are a yacht owner, and on your yacht throughout the year, there is a good chance that your time on a yacht will coincide with summer, or at least warm weather. To get your imagination firing, check out these top four most luxurious yachts in the world.
Starting with what shoes can you wear on a yacht; you have to be a little careful here. You may have style considerations front of mind, but you also need to be wary of choosing shoes that could leave scuff marks on pristine surfaces. If it is not your yacht, look out for direction here from the owners – like boat shoes only!
Boat shoes, also known as deck shoes or topsiders, are a type of casual footwear that is designed primarily for wear on boats or in maritime environments. They were originally created to provide practical and functional footwear for sailors and boaters, offering good traction and grip on wet surfaces while also being comfortable for extended periods of wear.

Other considerations are safety, and shore use. You don't want a shoe that will leave you with poor traction on a slippery surface, so think about grip. And, if you will be going ashore at some point, it will be handy if your shoes can double up as a good choice on land.
When it comes to day wear on a yacht, think comfortable linens or cotton blends. Visually they will convey that casual, relaxed look that most people are going for on a yacht, whilst also being comfortable.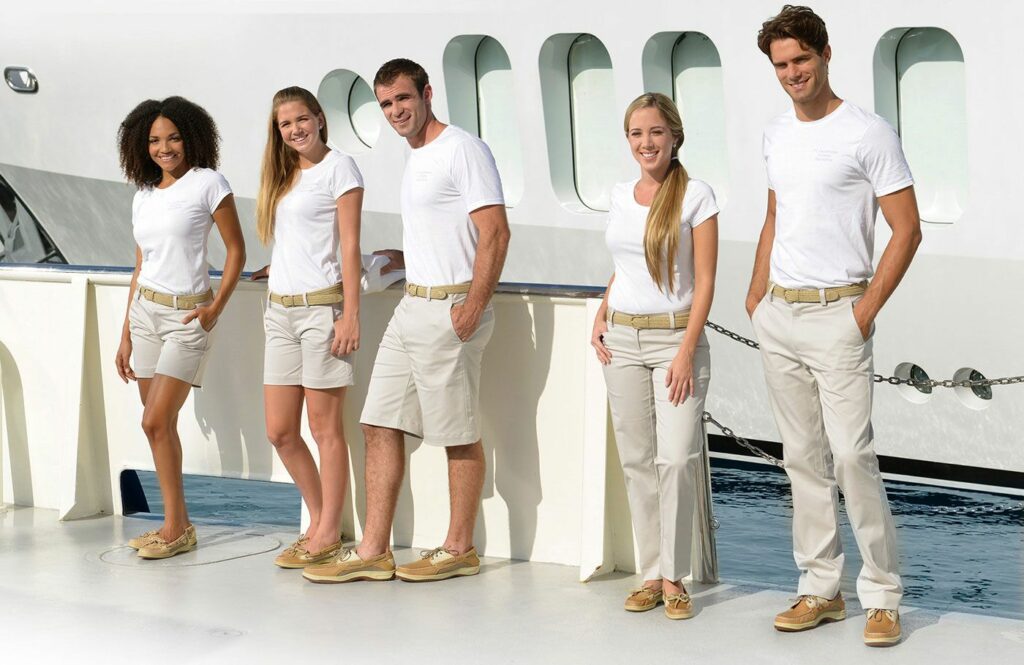 Layering is a good idea, in case the weather turns or you decide to stay aboard into a cooler evening. Scarfs, wraps, light jumpers and long-sleeved shirts can all help you achieve your level of comfort whilst staying stylish.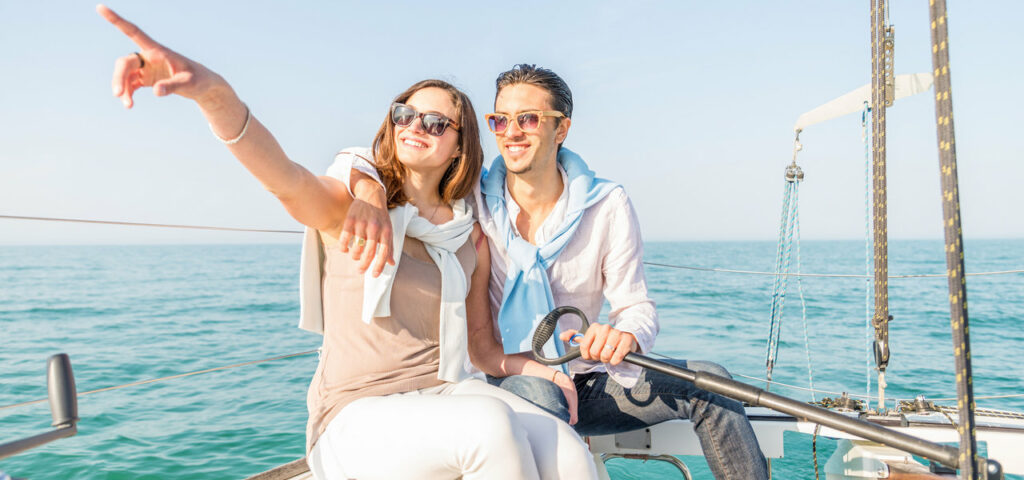 That may cover what to wear on a yacht for a day trip, or perhaps several days on a longer summer excursion. But what about what to wear on a yacht party at night?
What to wear on a yacht in winter
Dressing for winter, or bad weather, brings a few more necessities into play than we have discussed so far. You are going to want to do as much as possible to stay warm and dry!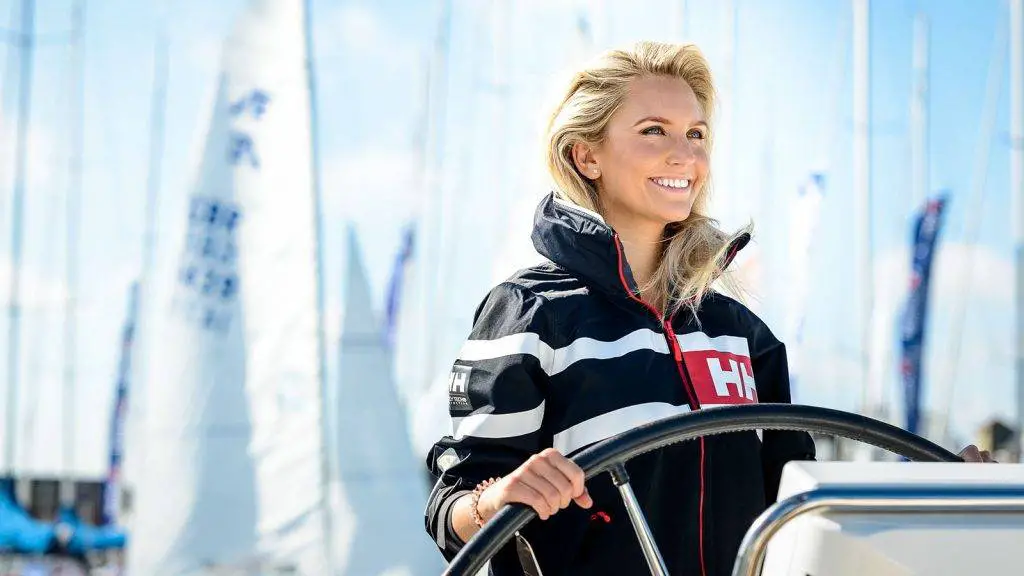 Photo from www.marinareservation.com
If it is a one-off trip, simple waterproofs (a jacket and trousers) should be sufficient to keep you comfortable for a day. But if you'll be sailing regularly, then look into investing in some more serious sailing kit, including: trousers, jackets, gloves and a waterproof bag to keep it all dry.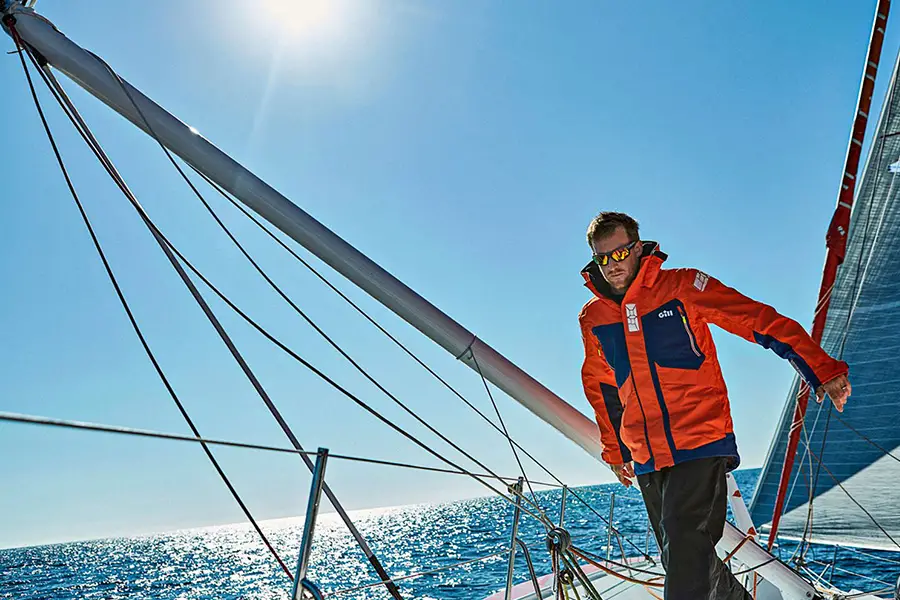 Photo from www.marinareservation.com
Though expensive, these will both perform better than more generalist gear, and last longer – so worth the extra expenditure.
We hope you found this guide helpful. And if you need to buy a present for your host on the yacht, take a look at our blog: Best gifts for sailors, captains and yacht owners.